Taste the future today, delivered through the mail tomorrow!
*Sort of. Shipping ice cream all over the country is tricky business, especially right now. We're only charging $5.99 a pint, but all the shipping stuff makes the costs go way up. So, let's make a deal. We'd love for you to purchase our ice cream and if you send us a picture of you asking your grocery manager to stock Brave Robot in their store and we'll refund the shipping costs.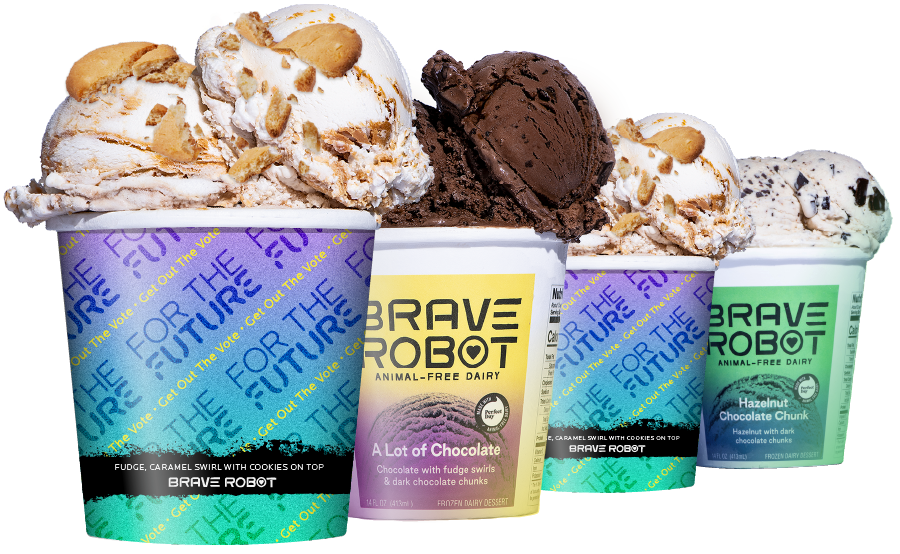 The future of ice cream, supporting future scientists, for the future of the planet.